Wood-fired Harvest Dinners
Dinners served al fresco, prepared over a wood fire by local chefs, and paired with fine wines. Check back for information about upcoming events, or sign up for our mailing list to receive updates.
Our next wood-fired event will be held a Sunday in May 2018. Stay tuned for updates or subscribe to our mailing list.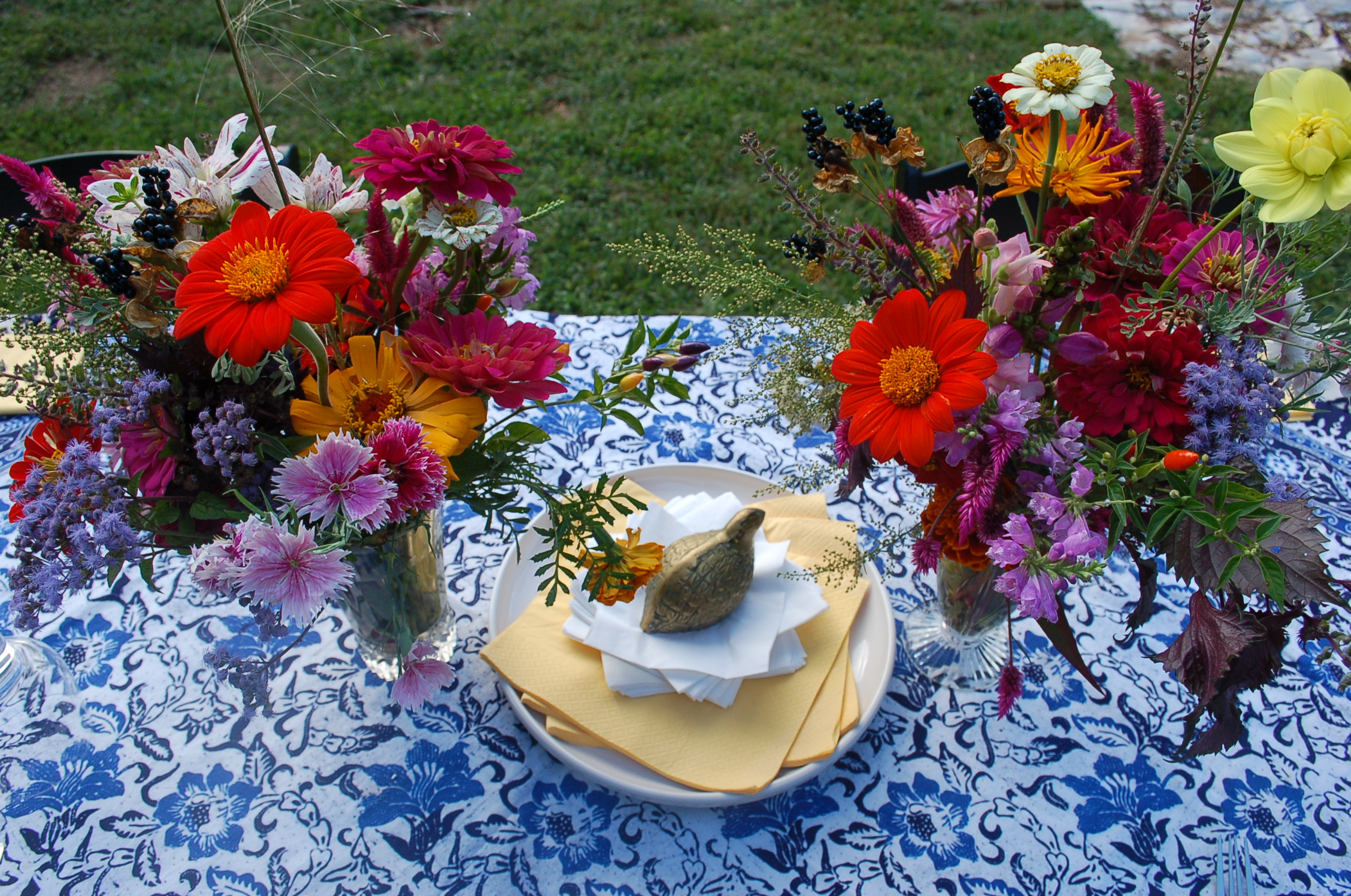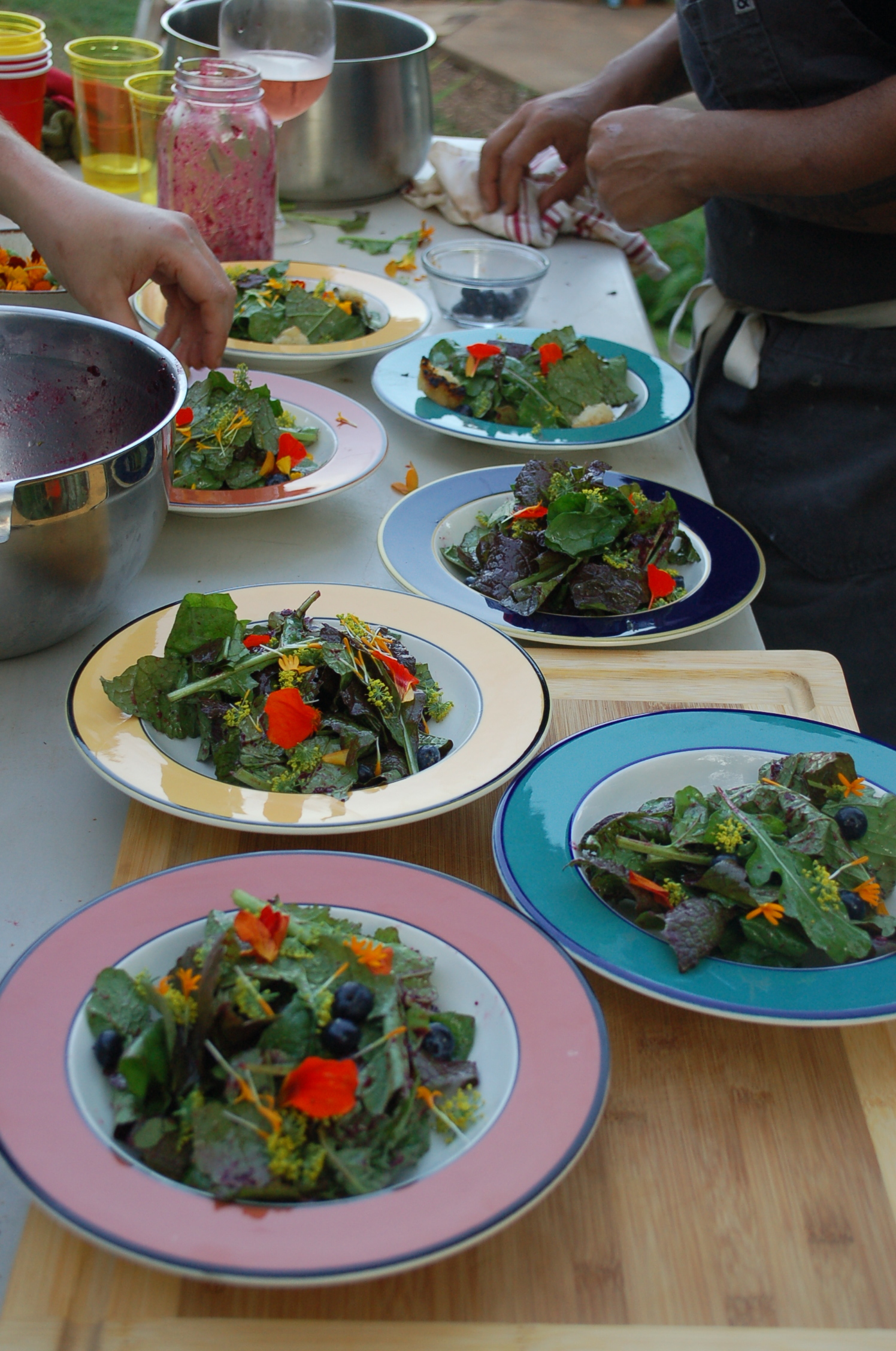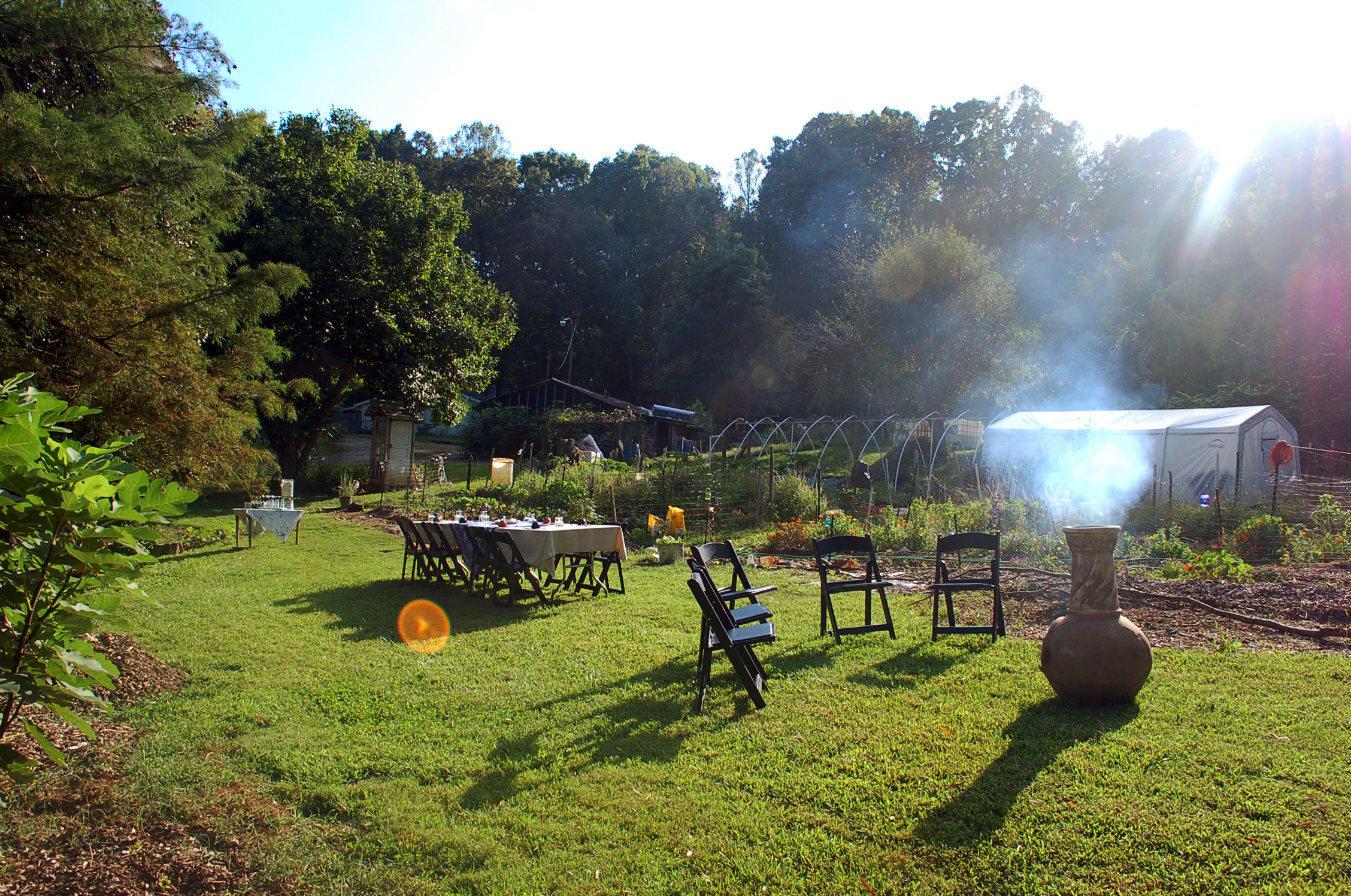 Bring us to your next event! We'd love to serve up farm-fresh treats for any occasion. Contact us for quote.
Farm Spa Days,
Showers + Lunches
Treat your friends, sisters, bridesmaids, gal pals, or special someone to a spa day on the farm, with massages, facials, manicures and pedicures. Arrange flowers, build corsages and boutonnieres, request a workshop, or just relax by the pond. Enjoy a rustic lunch or dinner and bubbles. We'll send everyone home with wildflower honey or berry preserves.
Wedding Receptions+Rehearsals
A garden party is the perfect prelude or conclusion to your special day. We'll collaborate with you and your vendors to make sure your celebration goes off without a hitch.
Flower Arranging Parties
Host a unique garden party and learn to arrange flowers, for fun or for a special day.
Weddings - corsages, boutonnieres, bouquets
Prom - corsages and boutonnieres
Flower Arrangement How-To (beginner to advanced)
Posies (small bouquets with special meanings associated with different flowers)
Fall and Winter Flower Arrangement